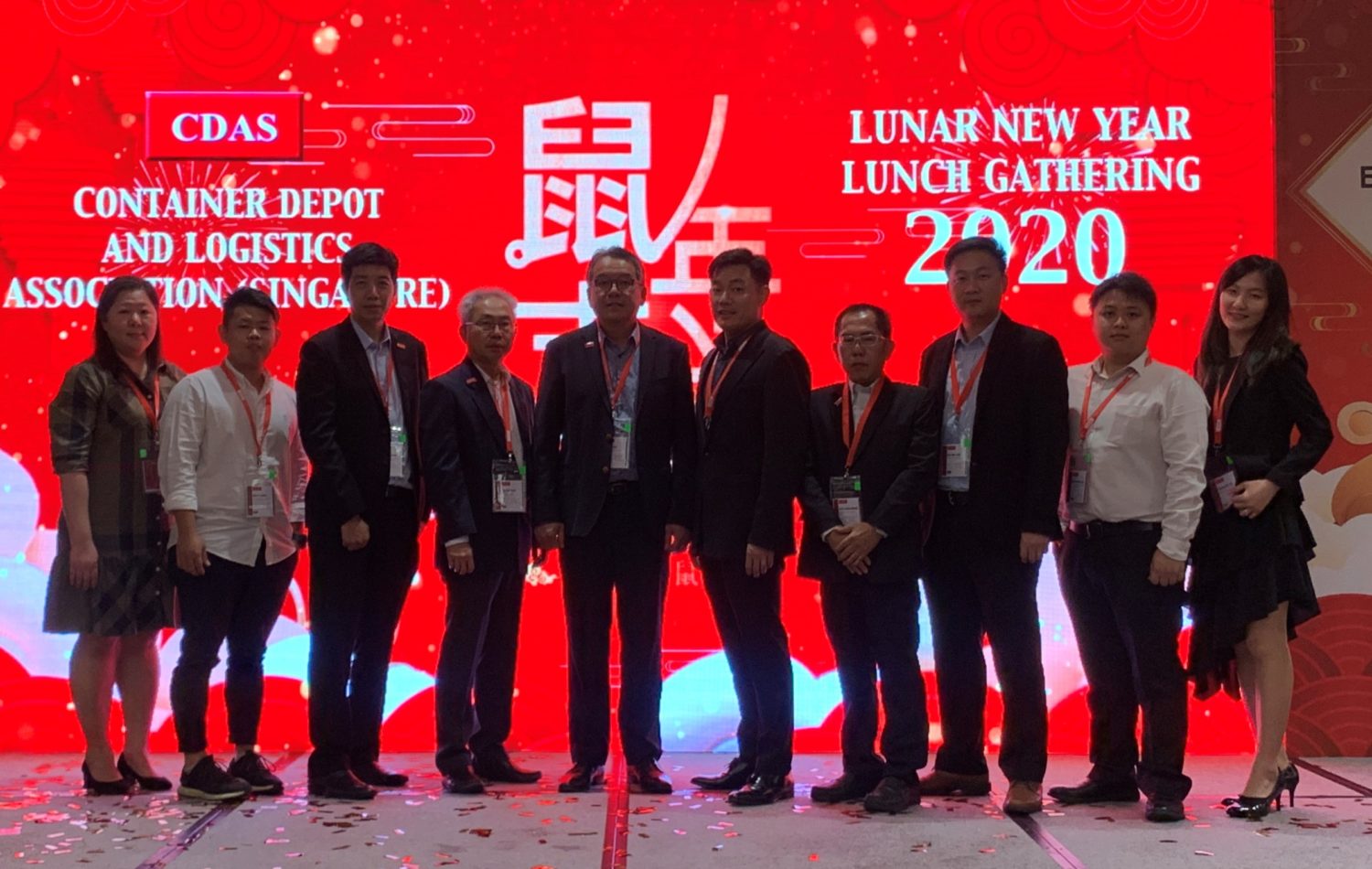 The Container Depot Association (Singapore) (CDAS) was incorporated in 1991 and was later renamed Container Depot and Logistics Association (Singapore) in 2017 as we expanded our reach to the supporting transportation industry.
For more than 28 years, CDAS has represented the container depot operators and associated transport operators in the local logistics supply chain services to uplift the skills level of the industry to embrace new technology and to create opportunities for those businesses to connect with each other for the benefit of all parties concerned. These connections soon formed a council of like-minded individuals focused on bringing industry transforming solutions and seamless processes that integrated them in a spirit of co-opetition; where they remained competitors within the same industry but agreed to co-operate and standardize on certain fronts to build greater synergy for the entire industry.
Container Depot and Logistics Association (Singapore) went on to create a subsidiary technology company called; CDAS Logistics Alliance Ltd in 2007 to discover new, innovative, meaningful and forward-looking solutions for the industry. We drew knowledge from industry veterans, listen to industry challenges from operators, formulate strategic concepts with academics and partnered with government agencies to bring best-in-class  solutions to our industry. As a Trade Association, we lead the adoption of these ideas and concepts through our members and in the process, create a standardized eco-system that would eventually form the backbone of a digitalized industry, with the capability to grow with new and future technologies.
We participate on trade and study missions with government agencies for the purpose of exploring international business opportunities and to be exposed the team to different business and industry operating concepts.
We established our training centre in 2007 to expedite the acquisition of knowledge, skills and abilities required for effective job performance. These courses are open to our members or to the general public.
We are active members in the development of industry standards with the Standards Board and the promotion of standards compliance. CDAS has chaired the Logistics Technical Committee since 1st April 2014 and has successfully co-developed;
TR39:2015. The Technical Reference for Freight Container Equipment Interchange Receipt.

TR46:2016. The Technical Reference for the standardization of e-commerce dataset for last mile delivery.

TR53:2016. The Technical Reference for Container Depot Operations.