CDAS welcomed the Lunar New Year with its annual Celebration on 6 February 2020.
The event was organized as an appreciation to our members of the Container Depot and Logistics industry.
There were various industry initiatives announced, as well as interesting activities to engage the guest at the event. CDAS also held a joint donation drive towards 2 charity organizations this year.
Guests and members were treated to various activities and games.
---
Stage activities and performances kept our guests entertained throughout the event as well
CDAS was pleased to have supported our local talent, by having the band "State Of Resonance" performing for us.
These performers were part of the Open Mic Jurong community, a volunteer group providing a platform for youths to showcase their talents. We hoped they had gained better exposure through this performance opportunity.
---
The event highlight was the launch of the CDAS ePayment Solution, which CDAS aims to help improve the industry operating efficiency and productivity.
---
For the first time, as part of our annual effort to give back to society, CDAS also held a joint donation exercise this year to the following charity organizations:-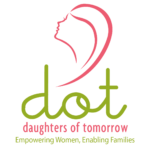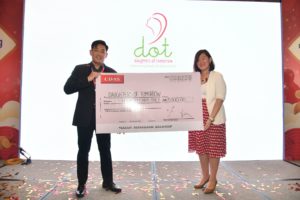 CDAS would like to sincerely thank the following companies for their contribution towards this joint exercise:-
Cathay Seal Pte Ltd
CWT Integrated Pte Ltd
Eng Kong Container Agencies Pte Ltd
Ocean Network Express (Singapore) Pte Ltd
Wing Seng Logistics
---
Guests also had the chance at a lucky draw, wherein they could win several items from The Art Faculty.

The Art Faculty is a platform that celebrates the abilities of people with autism and related challenges, and promotes and showcase their special talents. Royalties earned from the artworks go to their differently-abled artists to learn the value of work and financial independence.
In addition, 1 lucky winner walked away with our grand prize, a brand new Lenovo Laptop!
Congratulations to the winner!
CDAS would like to sincerely thank all of our members, guests and associates for coming together to make this event a success.
If you have any queries about the event, please do not hesitate to contact general@cdas.link or call us at 6513 3173.